Breadmaker French Baguettes.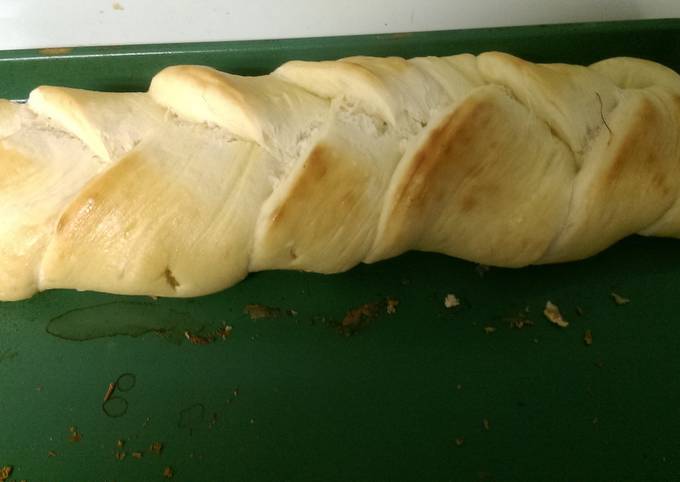 You can cook Breadmaker French Baguettes using 5 ingredients and 21 steps. Here is how you cook that.
Ingredients of Breadmaker French Baguettes
Prepare 1 cup of water.
You need 2 1/2 cup of flour.
You need 1 tbsp of sugar.
You need 1 tsp of salt.
You need 1/2 tsp of yeast.
Breadmaker French Baguettes instructions
Insert kneading blade.
Add ingredients according to your manual.
Shut lid.
Plug in.
Select dough cycle.
Start.
Divide dough in two.
Preheat oven to 375*F.
On lightly floured surface roll dough to 1 inches thickness.
Grease baking sheet.
Leaving 1/2 inch at top, cut 2 lines to have 3 equal pieces joined by the top.
Braid.
Put ends together.
Close ends and seal.
Put on baking sheet.
Repeat step 9.
Repeat steps 11 to 15.
Cover baking sheet and let rest 20 minutes.
Remove cover.
Bake 20-25 minutes til done and golden brown.
.
Love to Cook and Food Delicious…